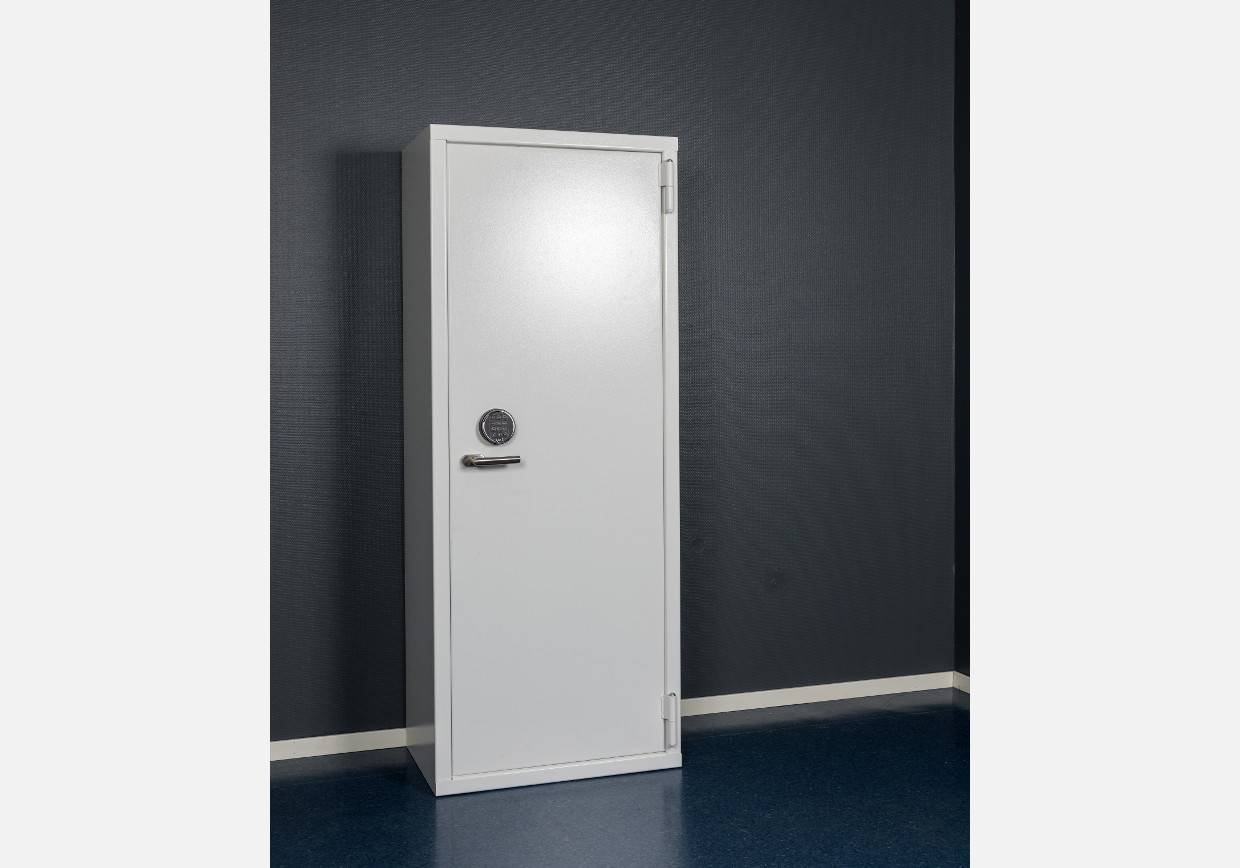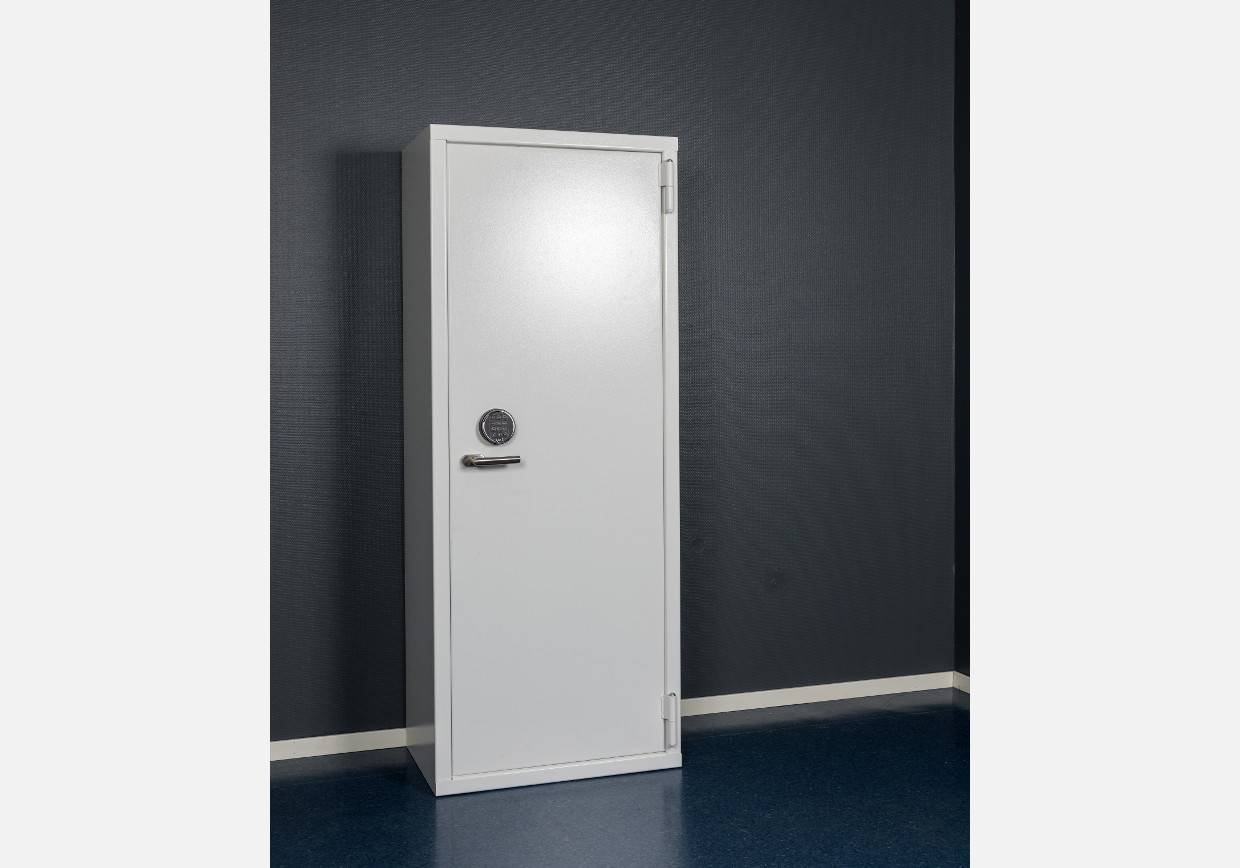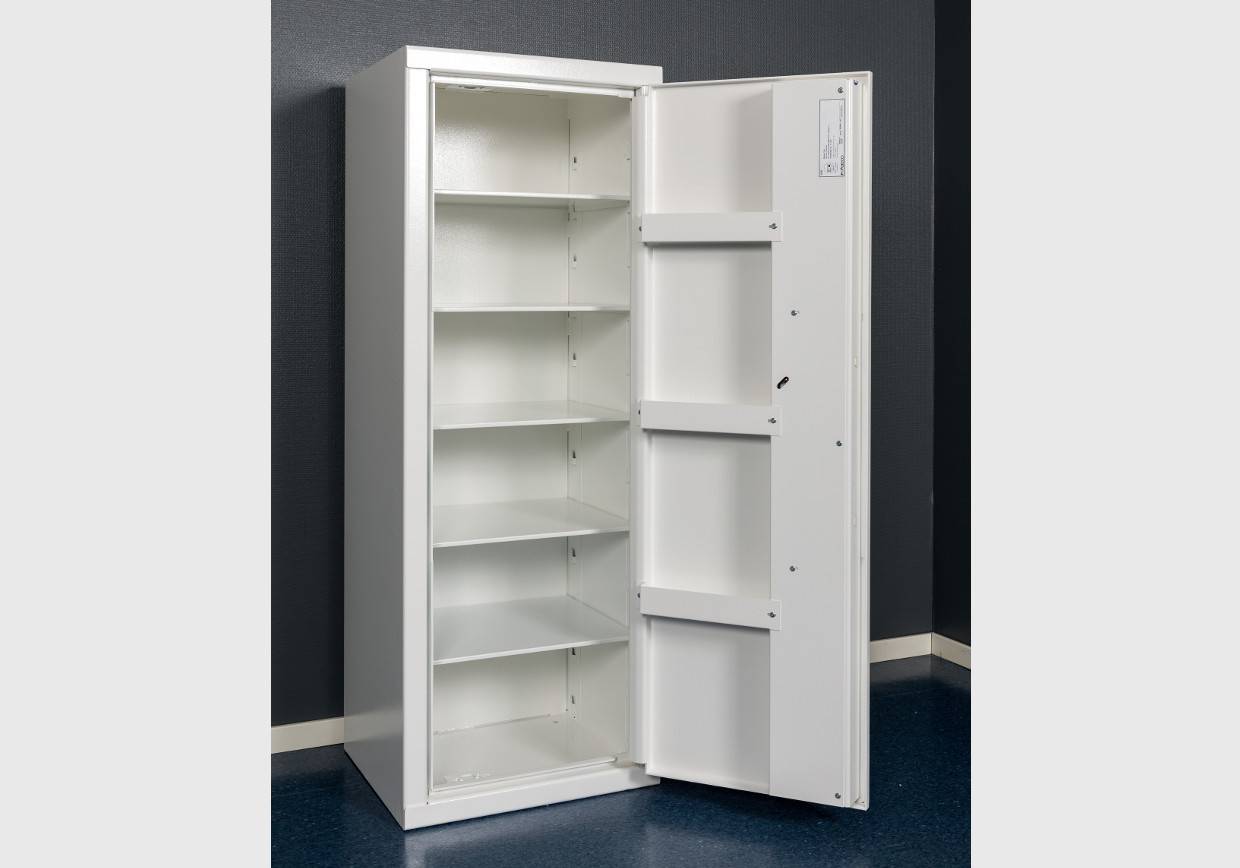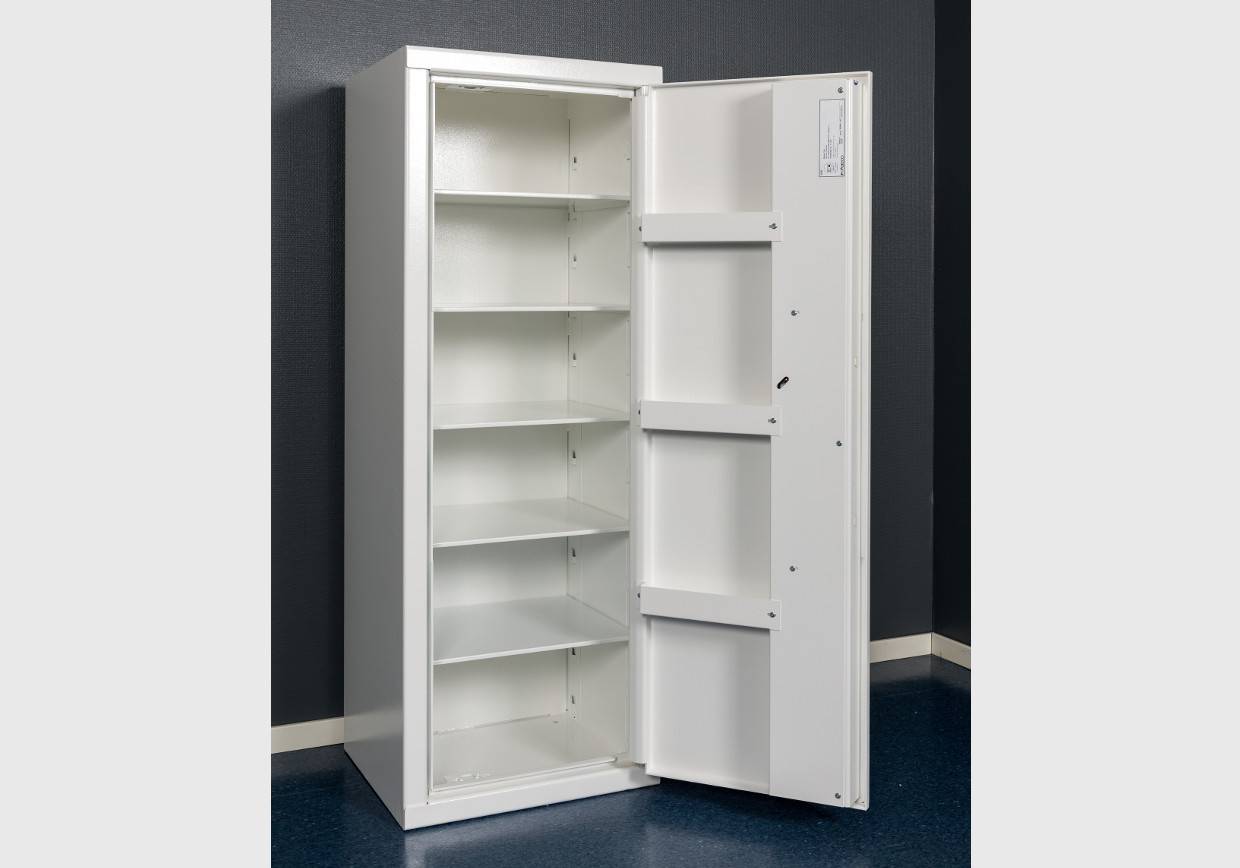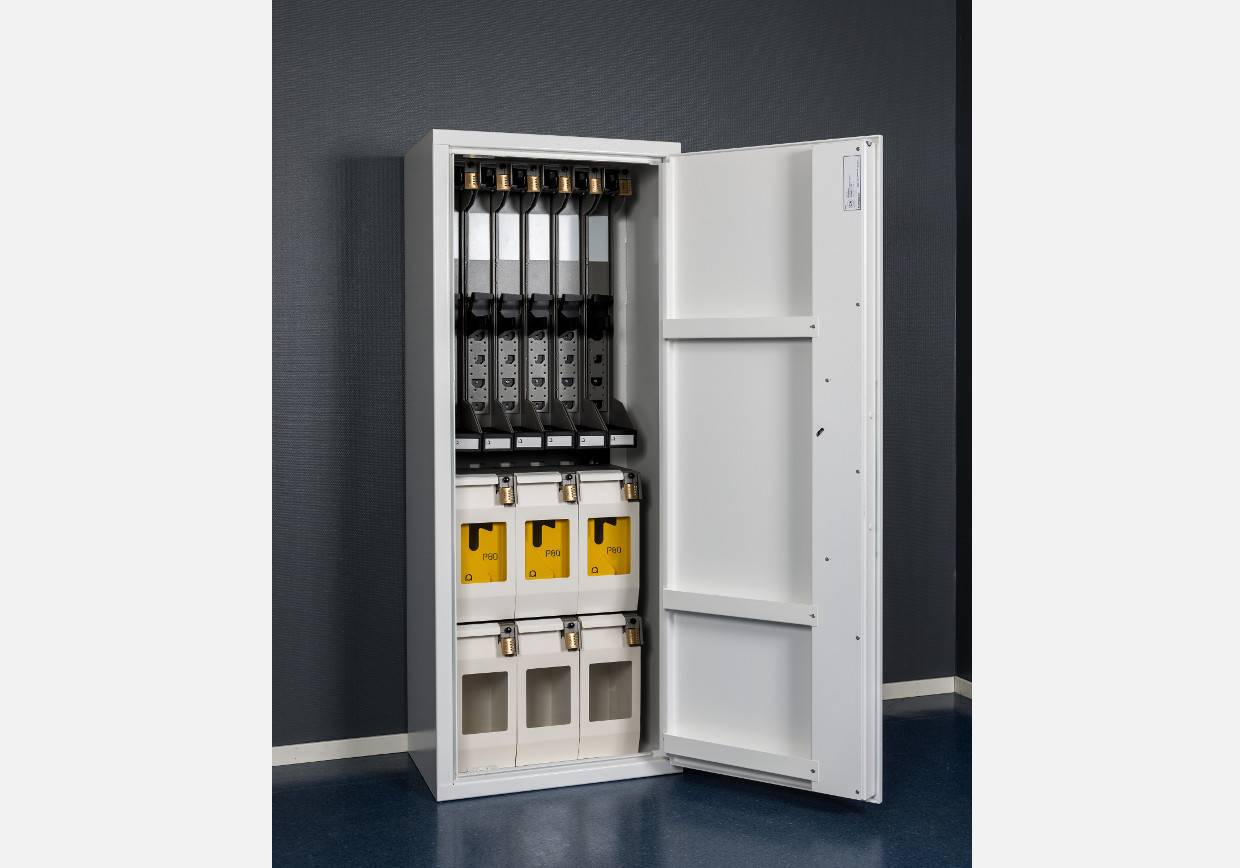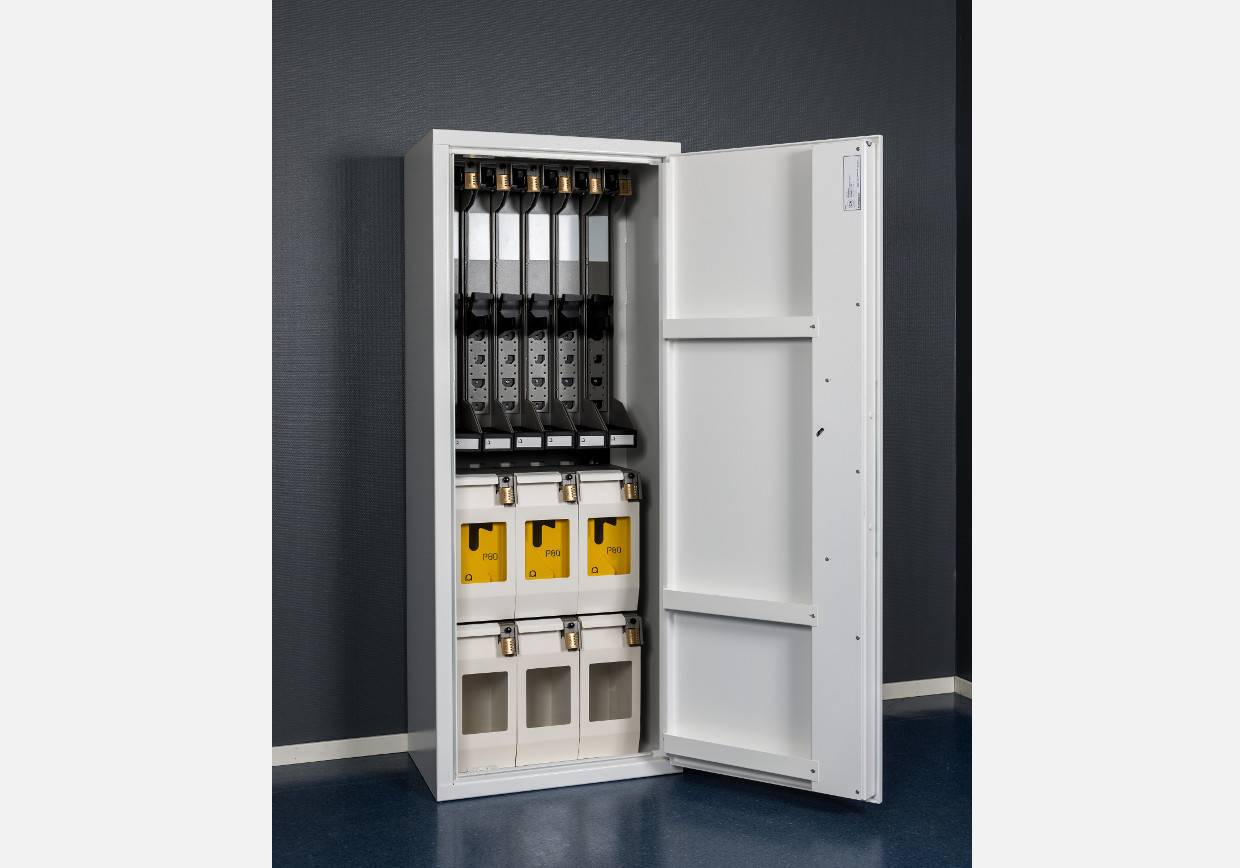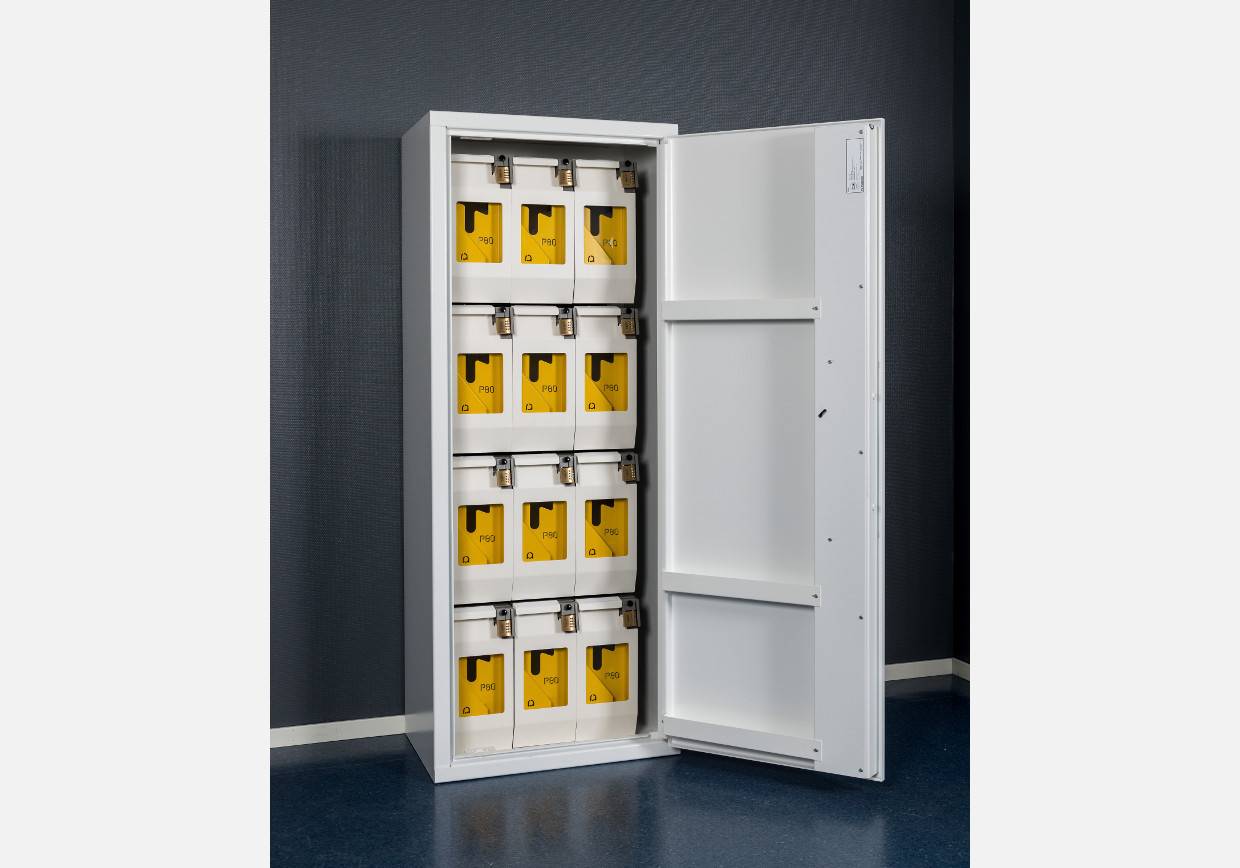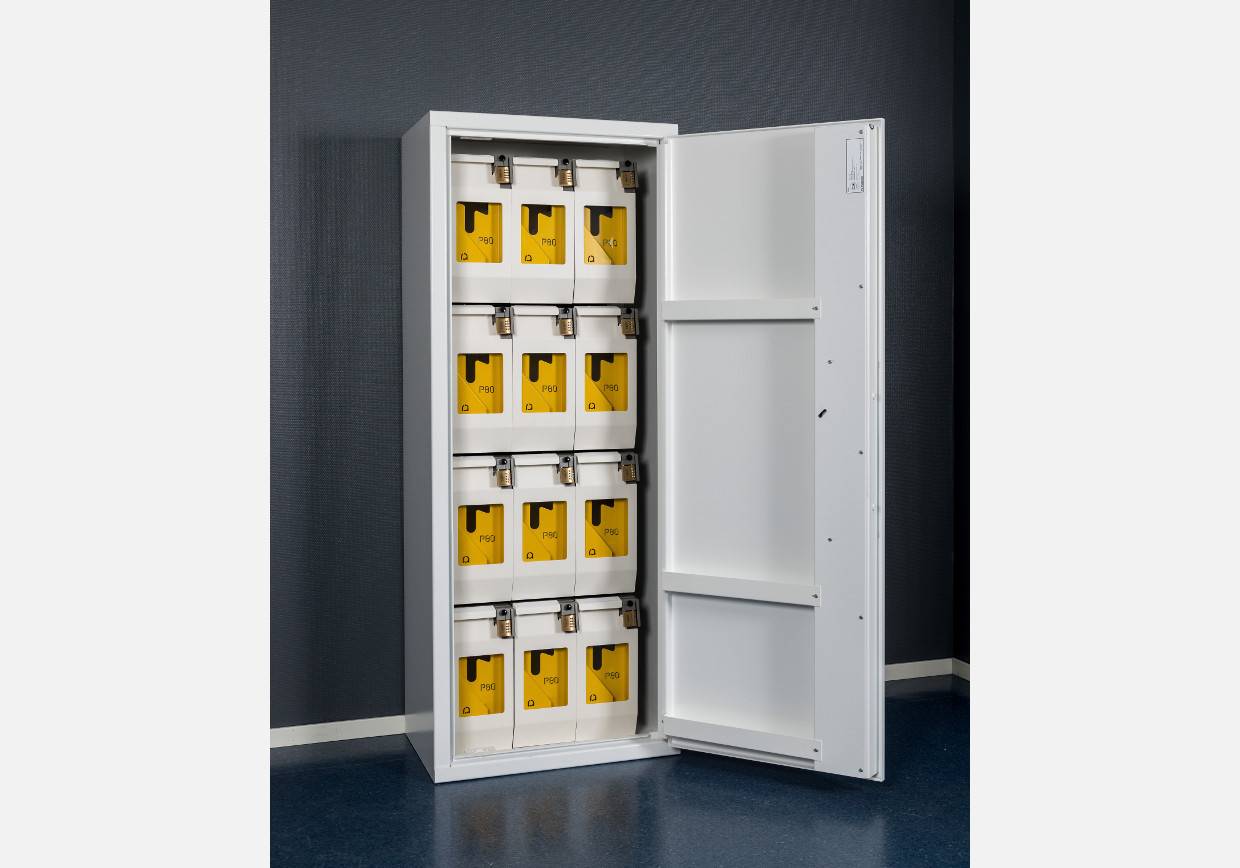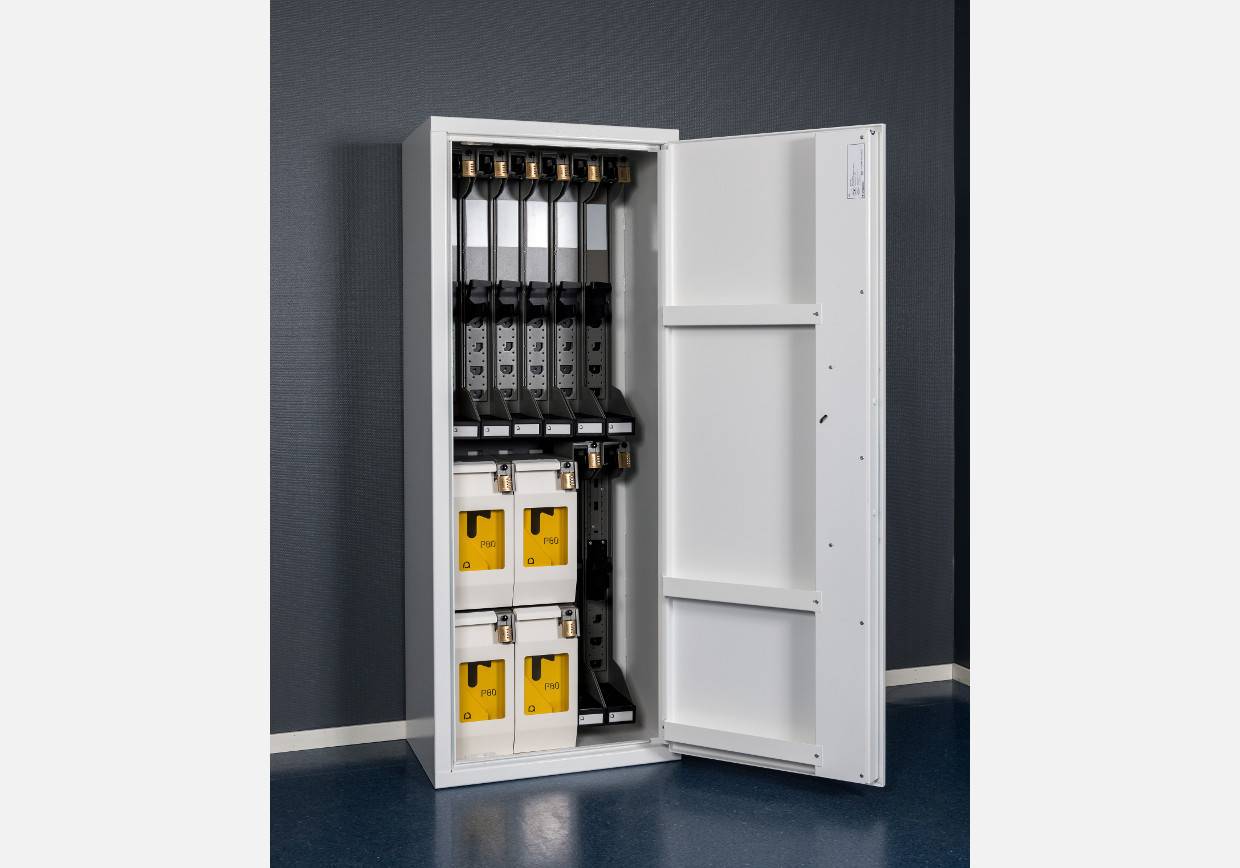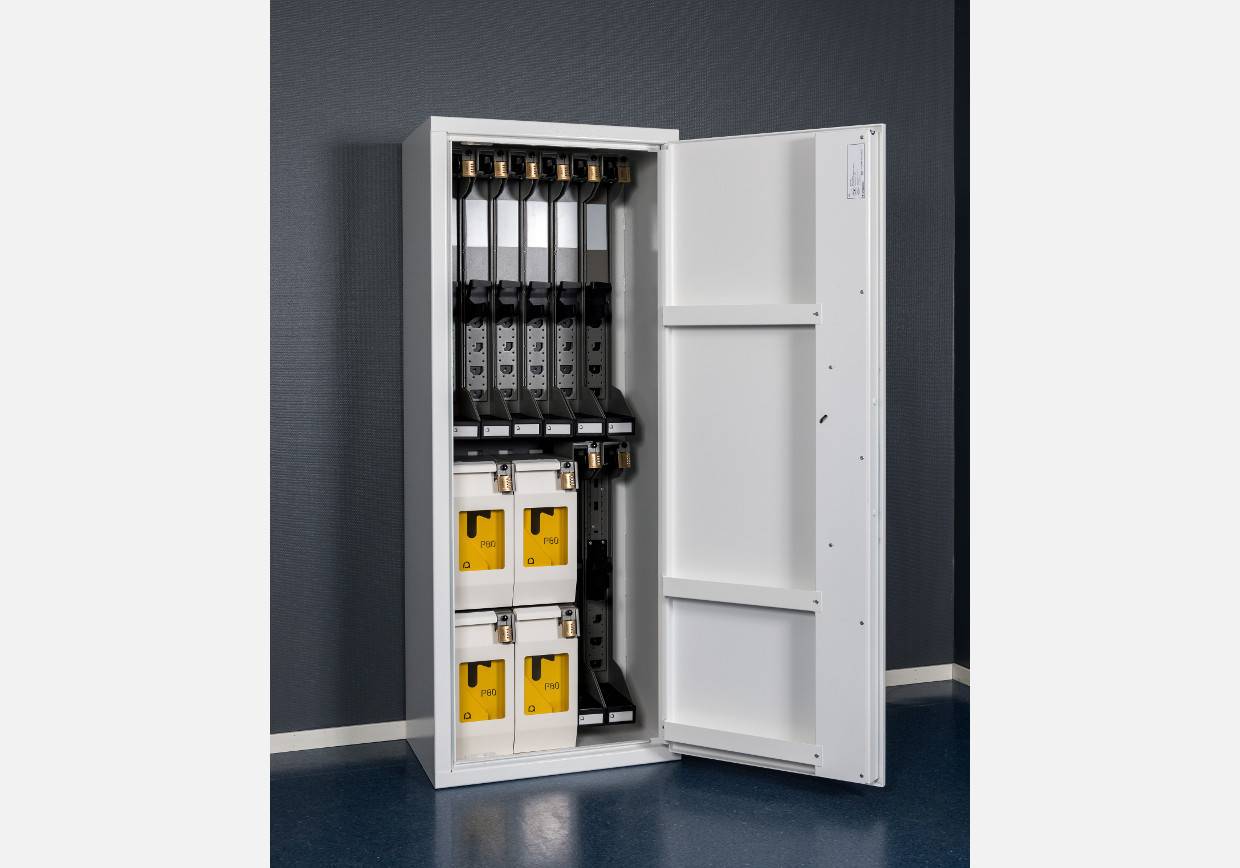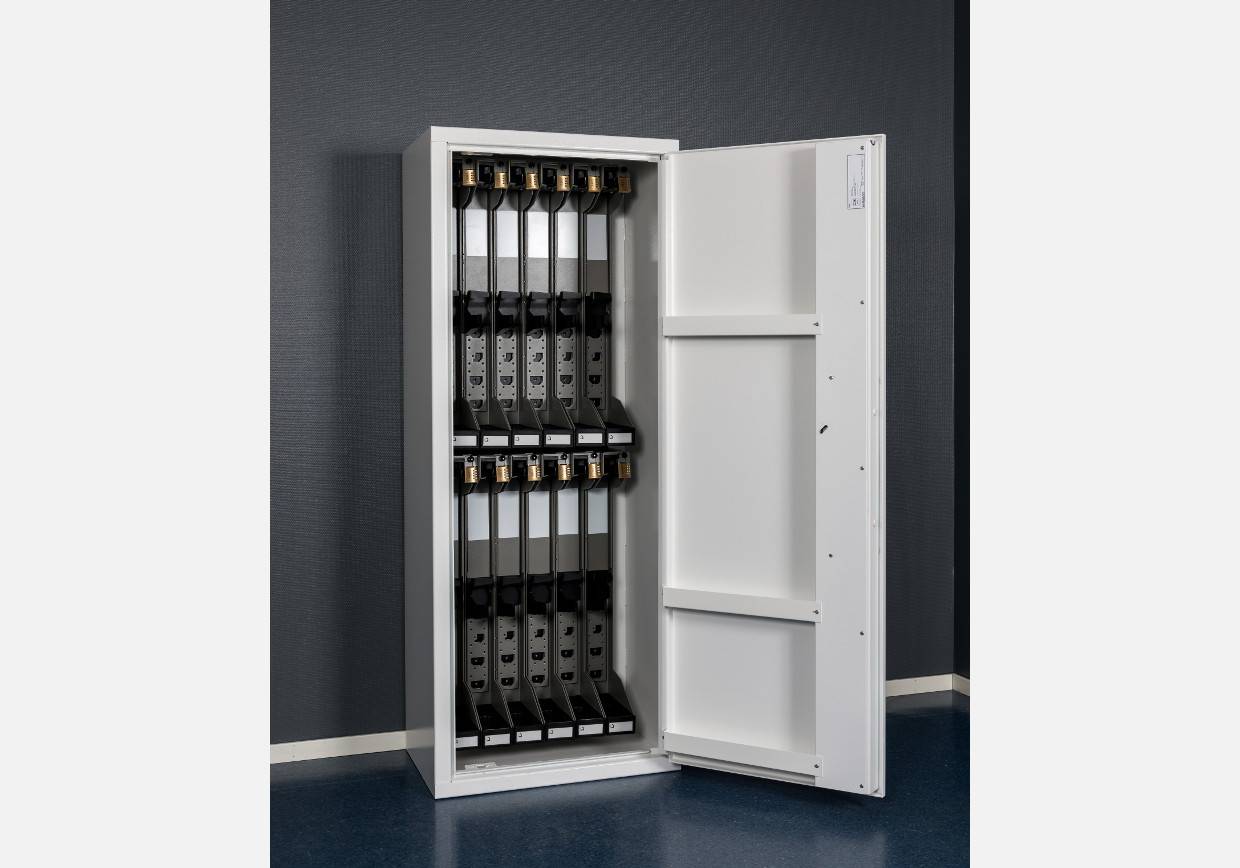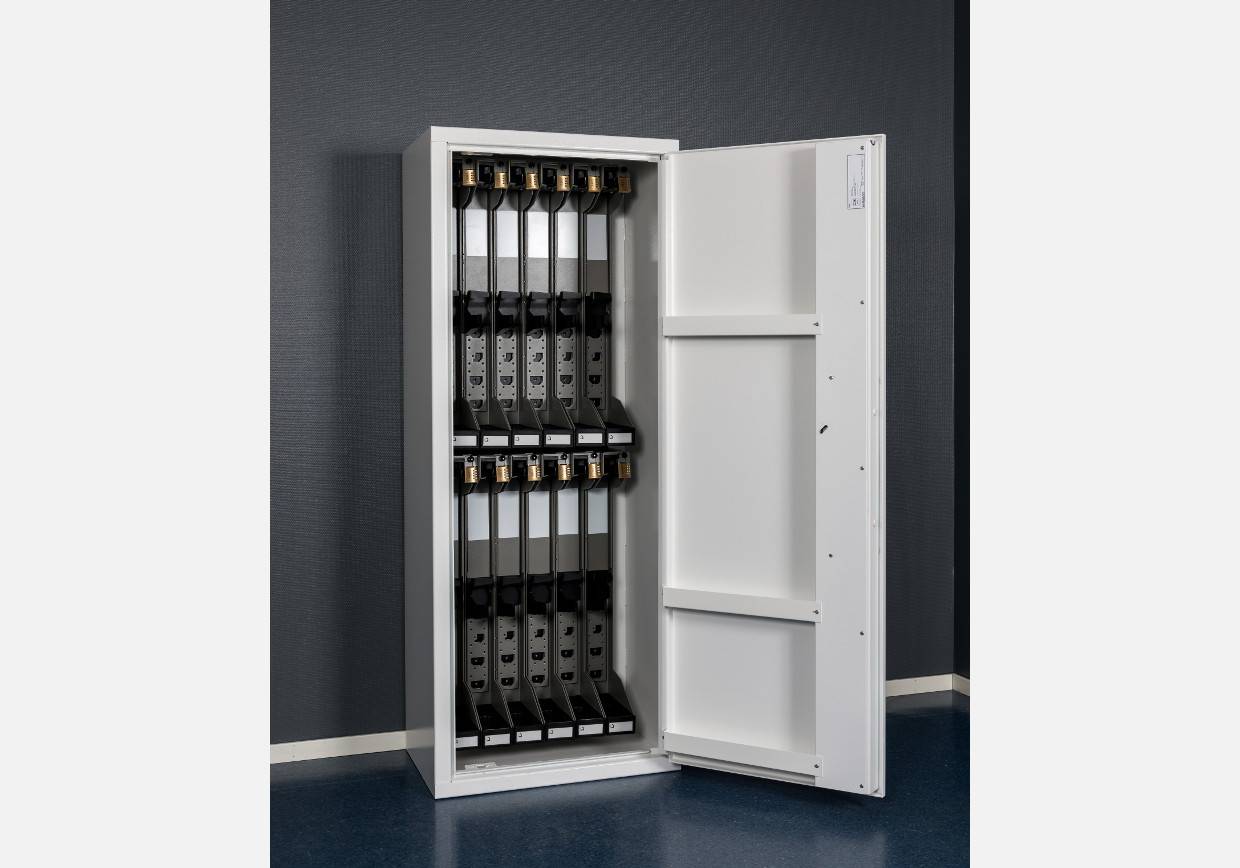 Information
Part number: 810030
The SSK 190 can be delivered in two versions. As a security cabinet or as an ammunition cabinet.
SSK 190 Ammunition cabinet is supplied with 5 removable shelves. SSK 190 Safety cabinet is delivered with ProRack panels installed so that adjusting the desired equipment is simple and flexible.
Extra storage units, or shelfs can be ordered separately
Specifications
External dimensions:
Height 1900 mm
Width 750 mm
Depth 480 mm
Inside measurements:
Height 1892 mm
Width 742 mm
Depth 400 mm
Weight 225 kg
Included equipment
SSK 190 Ammunition cabinet includes 5 shelves
SSK 190 Security cabinet is supplied with ProRack panels for hanging weapons storage equipment.
Download brochure