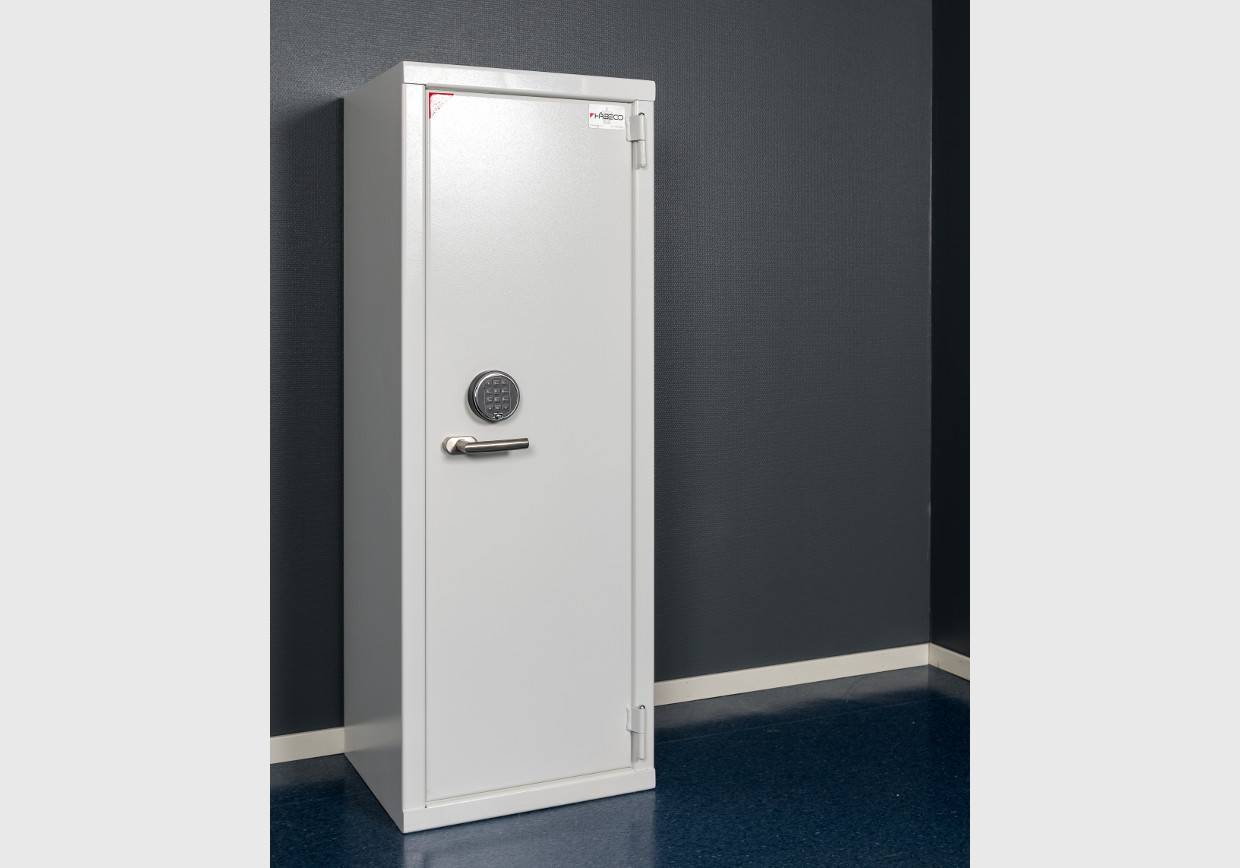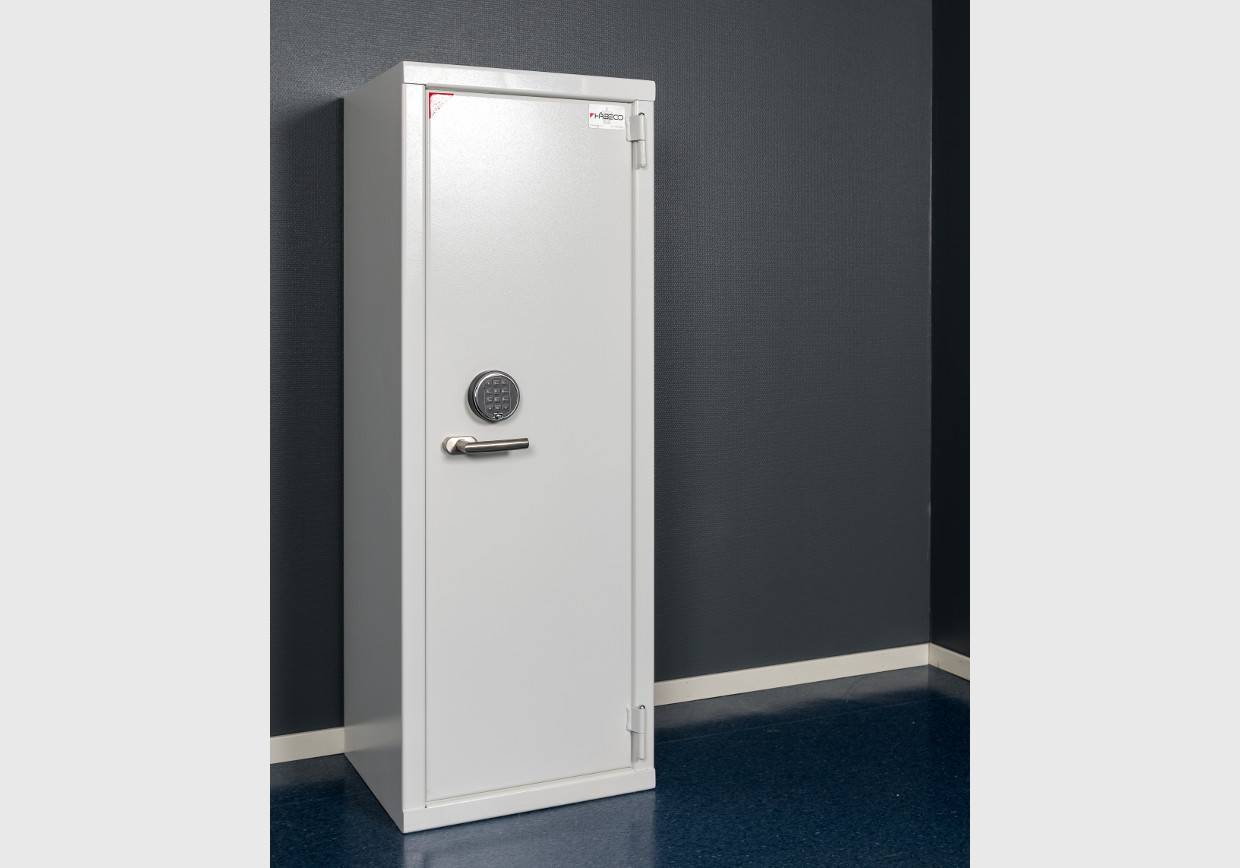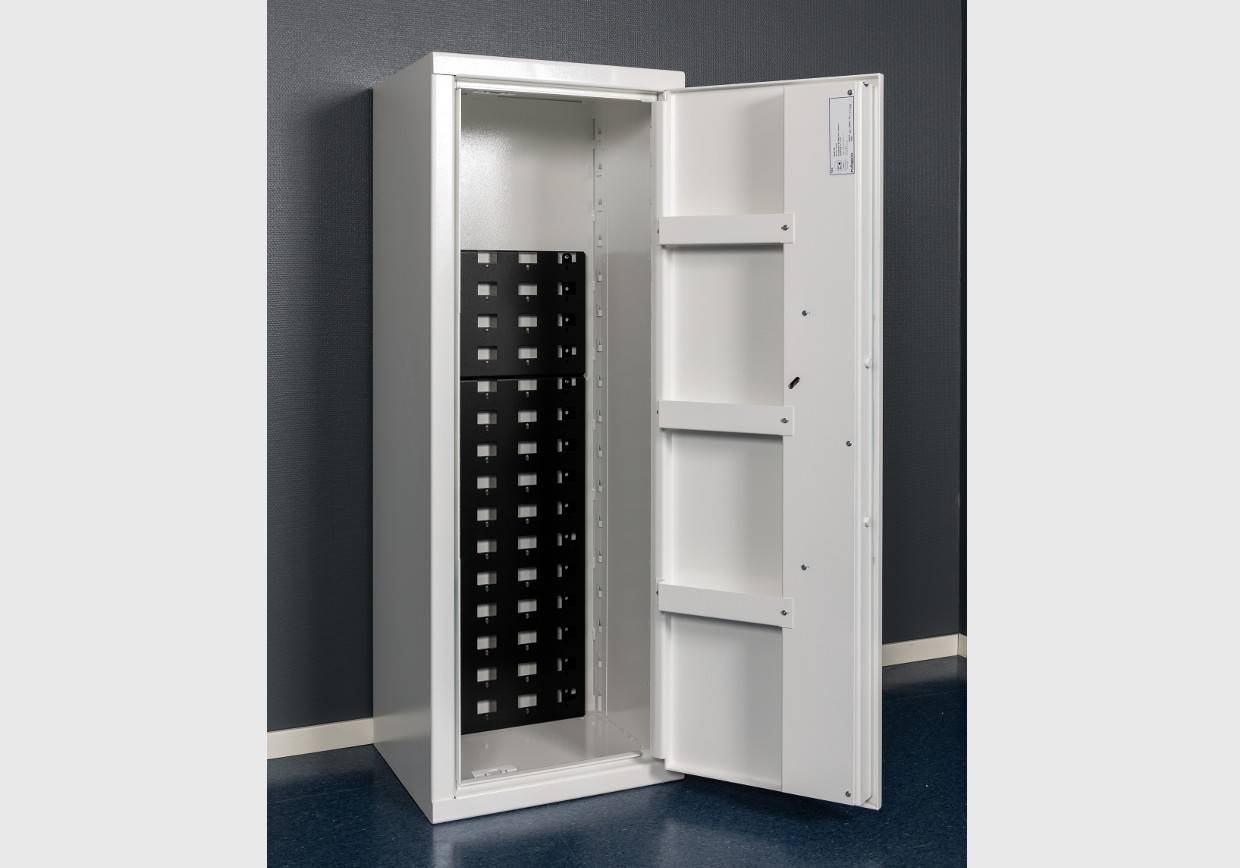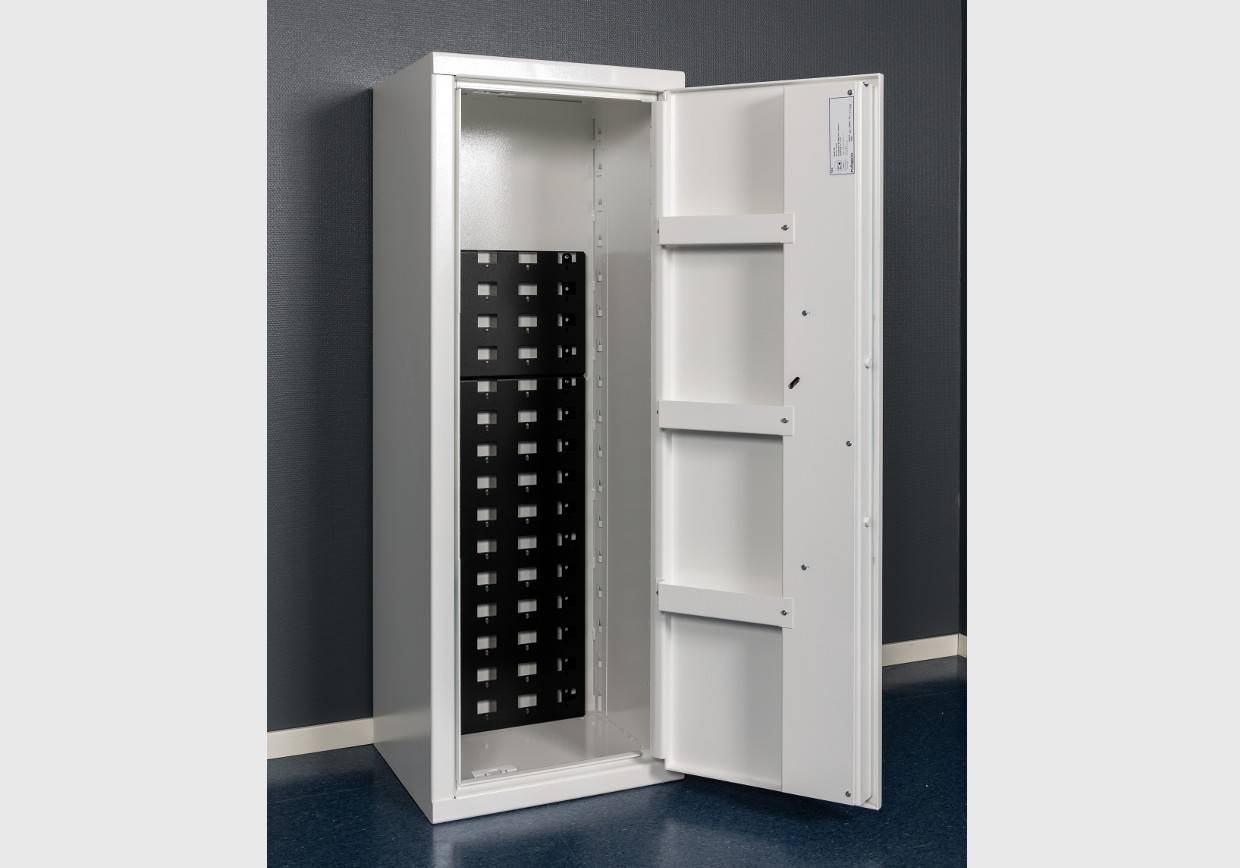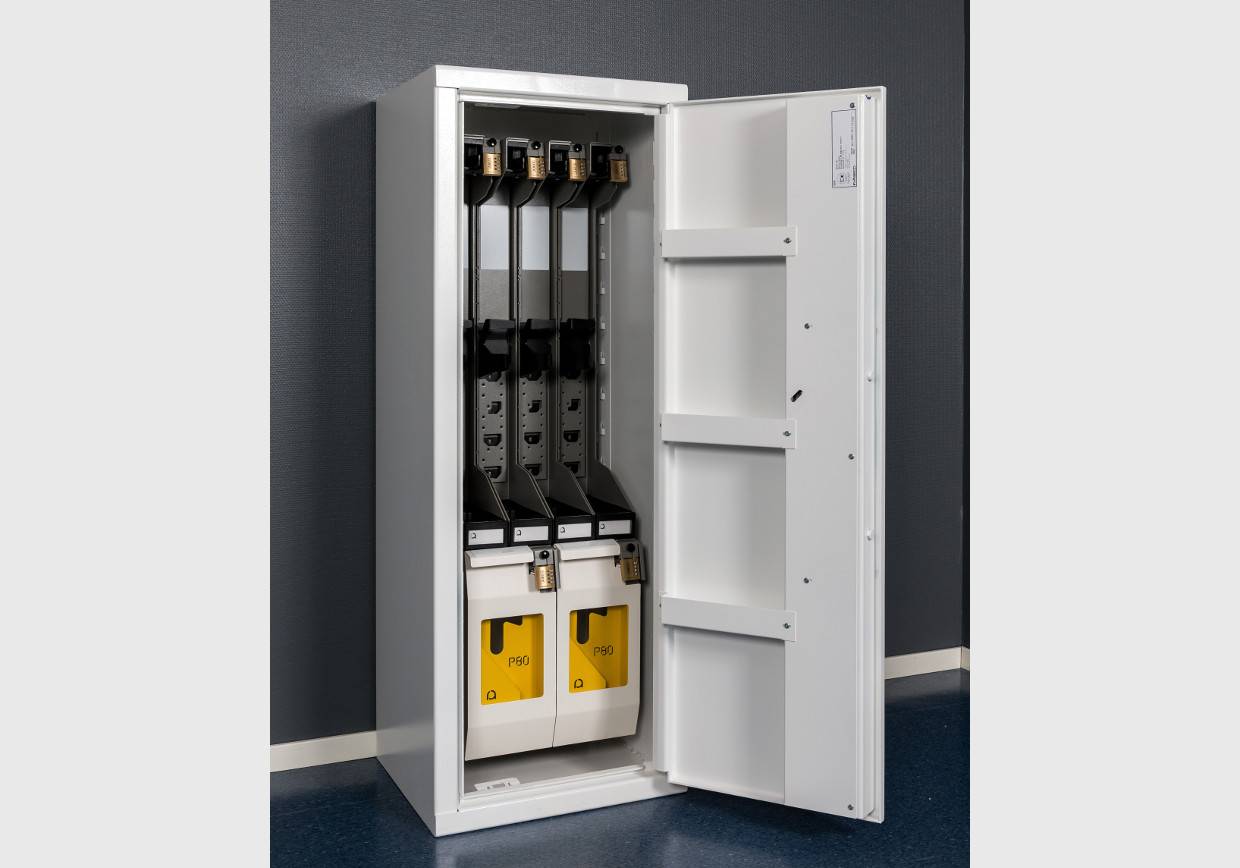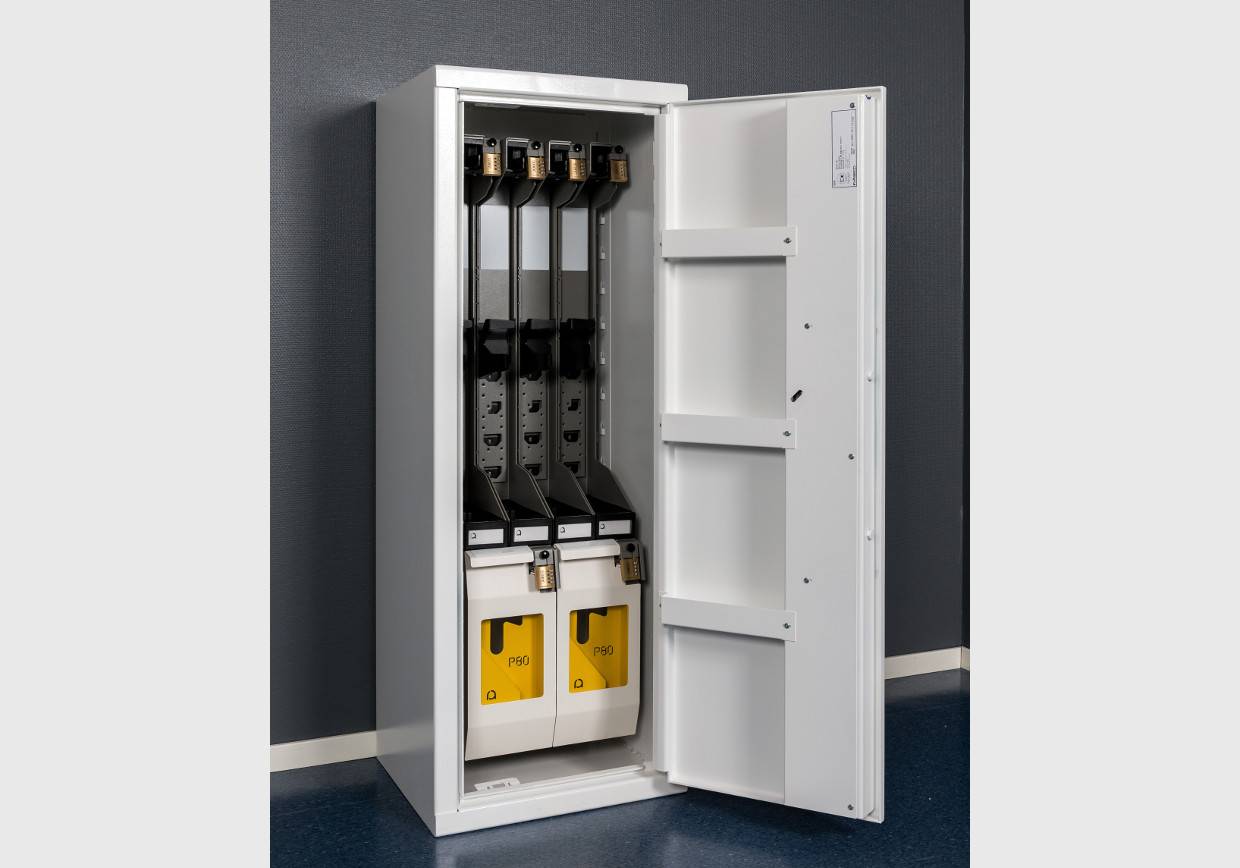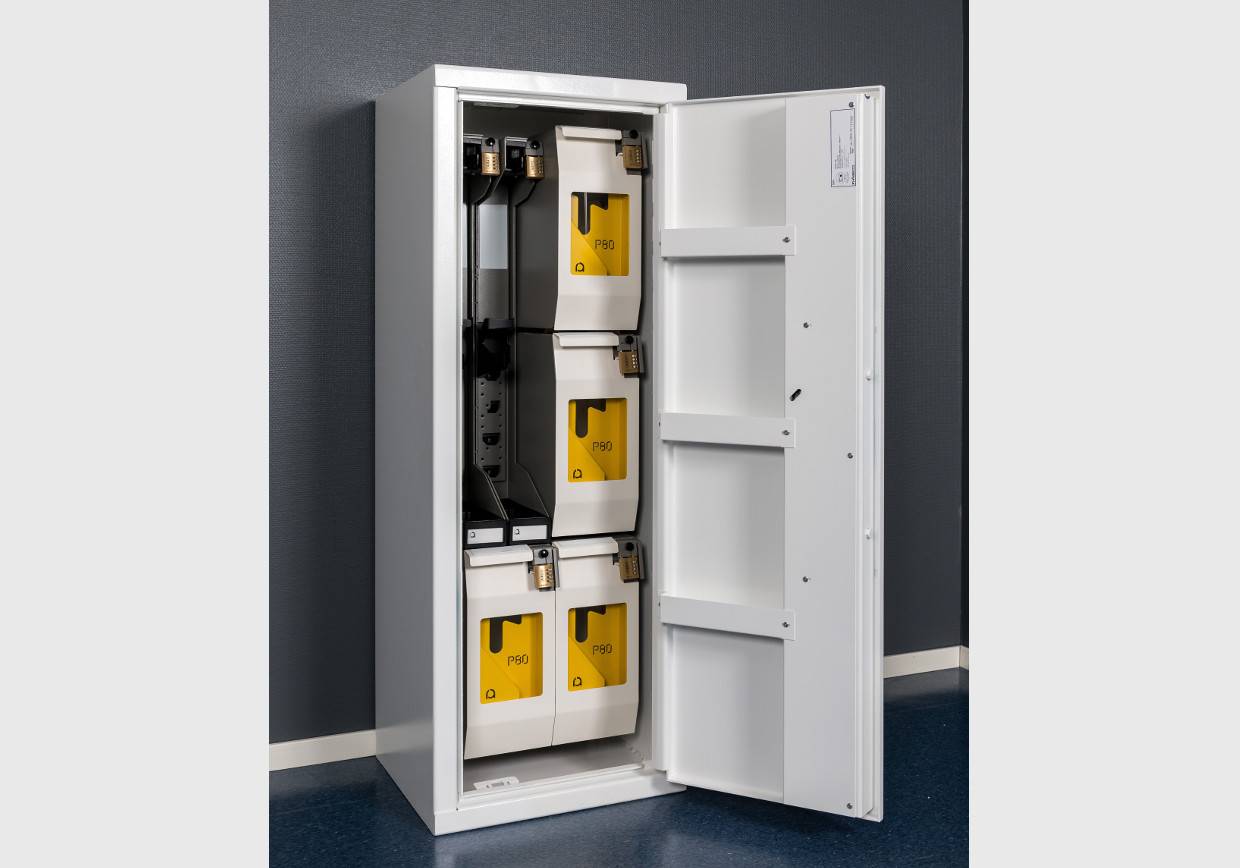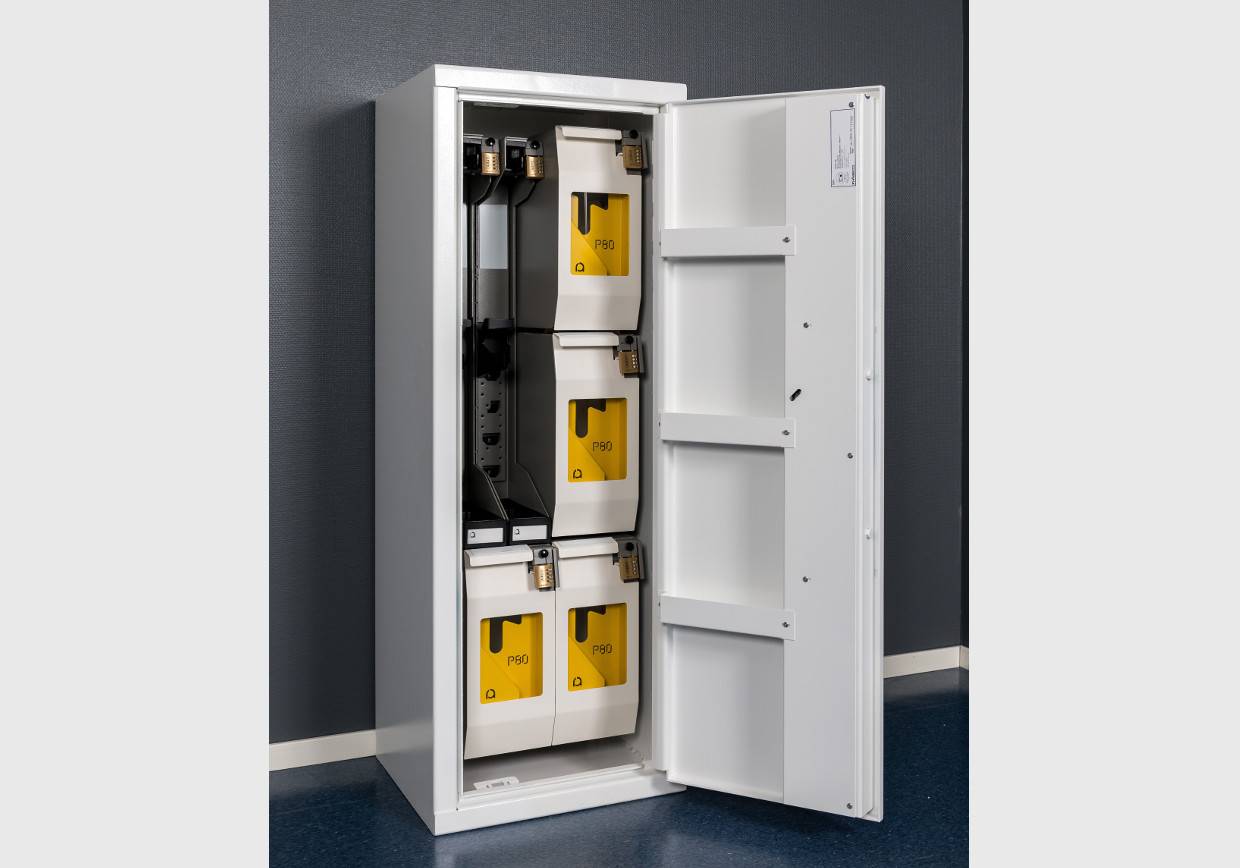 Informasjon
Part umber SSK 150 w/shelves: 820020
Part number SSK 150 w/ProRack panel: 810020
SSK 150 Safety cabinet is supplied in two versions, as a safety cabinet and as a ammunition cabinet.
The security cabinet is delivered with ProRack panels installed, to easy attach weapon storage solutions in the cabinet.
The SSK 150 Ammunition Cabinet contains 5 shelves, which can be moved or relocated if needed.
The SSK 150 cabinets are supplied with coded padlock. Because of its weight, bolting is not required.
Specifications
Inside measurements:
Height 1500 mm
Width 550 mm
Depth 480 mm
External dimensions:
Height 1492 mm
Width 542 mm
Depth 400 mm
Weight 150 kg
Included equipment
SSK 150 Ammunition cabinet is supplied with 5 shelves.
SSK 150 Safety cabinet is supplied with ProRack panels.